Dental Insurance Health Care
,


Dental Insurance
Dental Insurance Quotes

Individual Dental Insurance

Dental Insurance Help
Individual Dental Insurance

Welcome to Dental Insurance Health Care
Review all types of dental insurance, individual, family dental plans covered by affordable monthly insurance company options while finding a local dental office near you.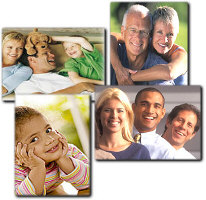 Dental insurance plan quotes are available on a state by state basis in Alabama, Alaska, Arizona, Arkansas, California, Colorado, Connecticut, Delaware, Dist of Columbia, Florida, Georgia, Hawaii, Idaho, Illinois, Indiana, Iowa, Kansas, Kentucky, Louisiana, Maine, Maryland, Massachusetts, Michigan, Minnesota, Mississippi, Missouri, Montana, Nebraska, Nevada, New Hampshire, New Jersey, New Mexico, New York, North Carolina, North Dakota, Ohio, Oklahoma, Oregon, Pennsylvania, Rhode Island, South Carolina, South Dakota, Tennessee, Texas, Utah, Vermont, Virginia, Washington, West Virginia, Wisconsin, Wyoming.
There are over 100+ dental health plans to fit your monthly insurance budget. Some offer a cheap price and yet have the best dental providers.

We sell both individual and family dental insurance and dental discount plans throughout all 50 states. Here are some brief examples that may help you decide even in an emergency. This is helpful since some of the dental plan services are free which is good for you and your family. With individual dental insurance plans for you and your family, we can help make it easier to keep your smile healthy. Our individual dental insurance plans provide you with the coverage you need to promote good dental health.



Copyright. All Rights Reserved. DEL AMO Insurance Services, Inc., 2019-12-17 Dental Insurance Health Care | Family, Individual, Dental Plans. Dental insurance
health care offers the best individual dental plans and family dental insurance online
with options to buy your dental policy today. DentalInsuranceHealthCare.com
quotes affordable dental insurance including dental plan alternatives which meet the
needs of the dental community